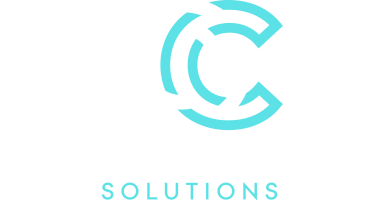 The Underground Playbook to Landing Your Dream Job:
Learn the 3 Secrets That Will Give You Back
Control of Your Job Search
Next Masterclass Starts In:
LEARN HOW TO GAIN CONFIDENCE, MULTIPLE INTERVIEWS, and your DREAM JOB by Taking control of your Job Search.
WHAT YOU'LL LEARN DURING THIS TRAINING FOR HIGH-ACHIEVING
DIRECTORS, VPS, & EXECS:  
How To Go From Rejected On Job Boards To Multiple Offers
How To Go From Anxious to Confident in Your Next Interview
How To Go From Unknown to Sought-After Industry Leader
** PLUS – HUGE SECRET BONUS **
Show up to the webinar and you'll gain access to my
Industry Leader Job Search Starter Pack.
This starter pack includes:
-2 FREE Resume Templates that we use for our Executive Clients, with instructions on how to help you write a badass resume, even if you have no idea how to write one!
-My Executive Job Search Mindset Sheet designed to help you maintain a positive mindset, helping you overcome anxiety and rejection in your job search, overcoming unhealthy attachments in your career, and so much more!
-My Scripts That Drive Opportunities including the exact scripts my clients use to generate networking calls, connect with decision makers, and how to follow up in a professionally persistent way
-My 5 Part Networking Framework so you can take control of your networking conversations with confidence instead of desperation so you never have to let anxiety, panic, or imposter syndrome stop you from building your network of advocates
I know! It's nuts to give away so much value for FREE, but if you show up to this webinar, I know your career is a priority, and I want you to succeed, which is why all of this is my gift to you!
Kara Dennison is an Executive Career Coach as well as a Forbes Contributor and a certified Senior Professional in Human Resources (SPHR). She spent her career as a Corporate Recruiting Leader, working hand in hand with decision-makers to place hundreds of top talented professionals. She has personally screened over 200,000 resumes throughout her career.
She specializes in coaching high-achieving professionals in optimizing their job search, leveraging over 10,000+ hours of interview preparation to help professionals stand out amongst the competition. She's been responsible for nearly $10M in salary negotiations over the last few years for hundreds of professionals in 20+ industries.
She is passionate about helping Directors, VPs, and Executives position themselves as leaders in the marketplace, leading to better job alignment, higher salaries, and increased workplace fulfillment.